How might we empower teachers to keep on learning?
Brief history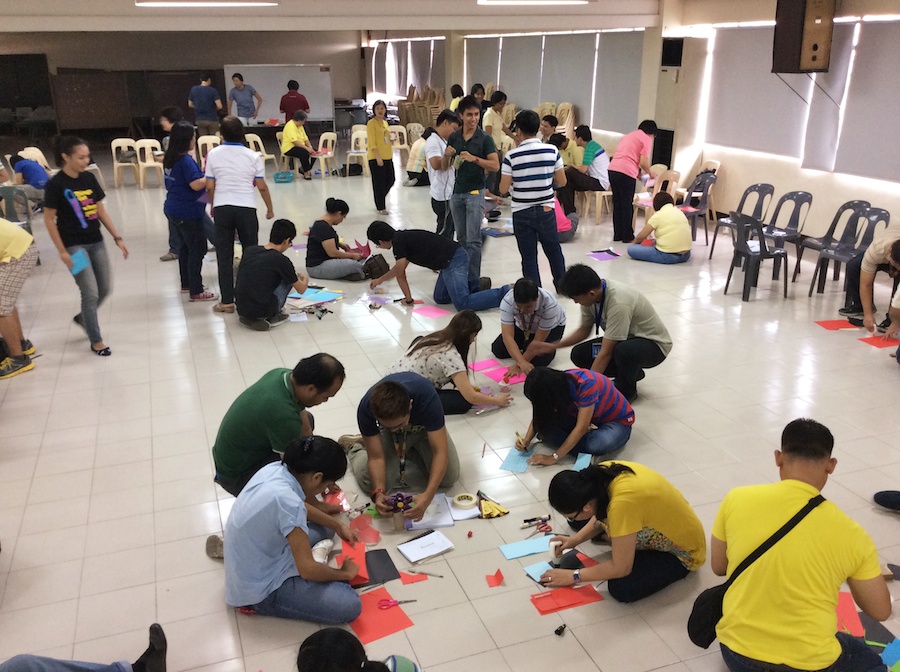 Habi Education Lab started out in November 2014 as an experiment in professional development for teachers that asked the question: how might we empower teachers to keep on learning? Through small design thinking workshops and collaborative prototyping of lessons with educators, we were able to develop a learning program that promotes critical thinking, optimism, deeper learning, reflection, and empathy. We practiced what we preached—we were rough, quick, and entrepreneurial in our work, and we constantly improved our curriculum and materials. But hidden underneath those piles of sticky notes, rough sketches, uncooked spaghetti, and boxes of crayons, we discovered something more interesting. Not only did we produce an engaging yet effective workshop, we also created a powerful way of co-designing learning experiences for schools, one that requires the teachers' active participation, leverages their unique contextual grassroots knowledge, and adapts to the diversity within and between schools.
To this day, we continue to use and refine our collaborative process with schools and organizations. We carefully study their culture in order to formulate recommendations and learning programs that are fit to their needs. The countless interactions we've had with teachers, students, and administrators have shaped the beliefs that persistently guide our work: that education can always get better, that change is a process, and that the users are also experts.
Mga Taga-Habi
Our team of Learning Experience Designers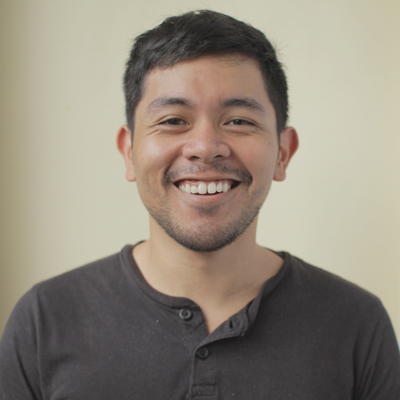 Gerson is an educator and designer, and leads our initiatives in design as the Executive Director. He works at the intersections of creativity, media & technology, learning, and teacher development. Currently he teaches Educational Technology at UP Diliman. Previous experience: Consultant for Materials Development and Teacher Training at the Commission on Higher Education, Computer Science Teacher at Philippine Science HS, UX Designer at Pearson, and Web Project Manager at Harvard. EdM in Technology, Innovation, and Education at Harvard University.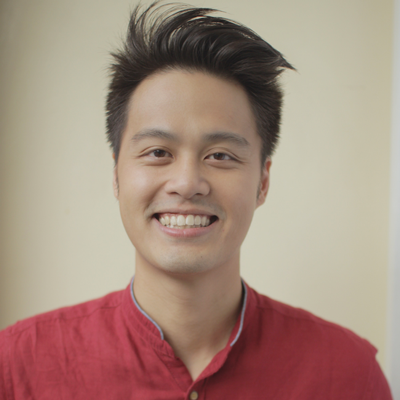 Clifton, the Operations Director, manages our overall performance and business development, putting into action his passion for entrepreneurship in the education industry. He has collaborated with organizations such as Quality Education Design and Teach for the Philippines in designing learning and training programs. His research interests include philosophy of education, psychology, and outdoor & experiential learning. Clifton graduated with a BS in Legal Management, and is currently pursuing an MSc in Outdoor Environment and Sustainability Education at the University of Edinburgh.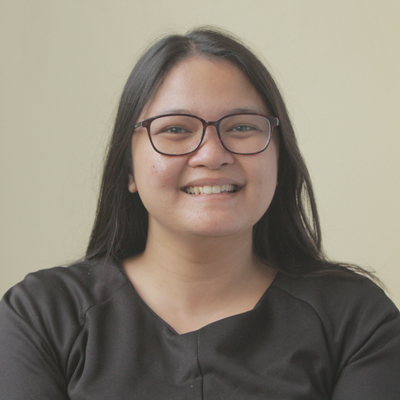 Katty Caragay
Katty is Habi's specialist in psychological measurement and statistics, and leads our efforts in data gathering and insights analysis as the Research Director. She works to create culture-appropriate measurement tools for Filipino students, teachers, staff, and school leaders, applying her extensive experience in test development and research. She also teaches Psychological Measurement at UP Diliman. BS in Psychology, Master of Statistics, and current PhD student in Psychology at the University of the Philippines - Diliman.
Zandro Cubillas
Zandro is a graduate of Fine Arts from University of the Philippines, major in Visual Communication. He worked as Head Teacher for Kids at Art for two years, and with local and international companies as an events accounts manager. He helps facilitate workshops for Habi in addition to making the different logistical arrangements for different projects.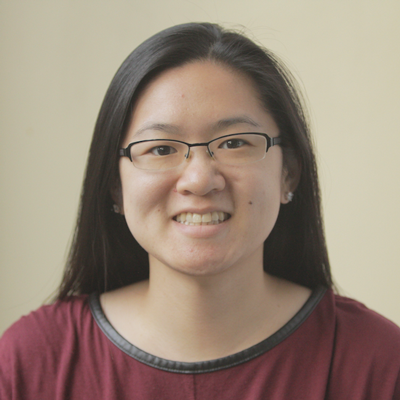 Bernice Dy
Bernice has been teaching for 8 years. She was the lead teacher for the foreign team and was Vice Principal in an International Kindergarten in Shanghai, China. Before that, she was a Family Community Program Advisor for the Harvard Graduate Commons Program. She was an active member of Kythe Philippines, providing bedside education to children diagnosed to be terminally ill. She graduated from Ateneo de Manila University majoring in Social Sciences, minoring in Economics and is certified by the American TESOL Institute on TESOL Foundations for Children.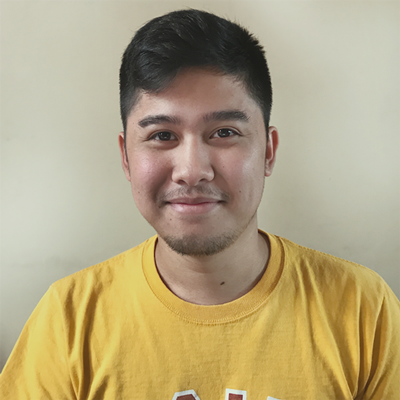 Anthony Garciano
Anthony has explored numerous avenues in education. He has experience with education-based startups and NGOs, teaching, and educational research since graduating from the University of Southern California with a degree in History and Social Science Education. Currently, he's in the Philippines as a US Fulbright scholar, investigating how history education in public schools inform Filipino national identity.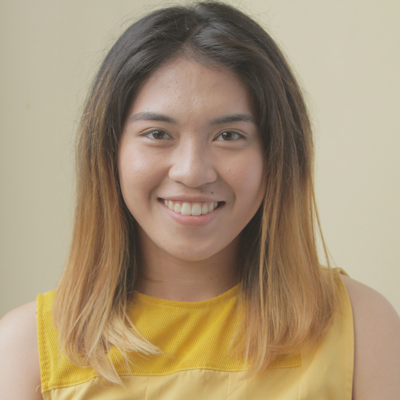 Bea Pelayo
Bea has just graduated with a degree of Business Administration in University of the Philippines Diliman, and she has various experiences in events and project management throughout her stint as a student leader in college. Having been part of different exchange programs in Croatia and South Korea, she advocates cross-cultural education among the youth. Bea is currently taking up a second degree on Landscape Architecture in UP Diliman.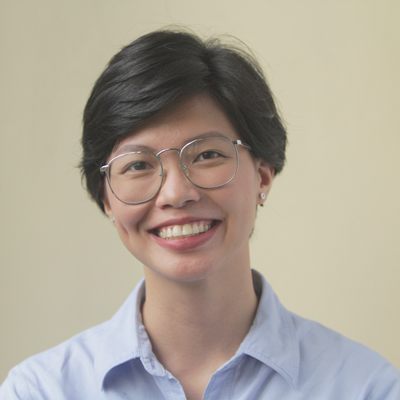 Kaye's background is in politics and international relations but since graduating from Ateneo de Manila University with a degree in European Studies, she's been a Social Studies teacher at Miriam College High School, an Editorial Assistant for Summit Media, and a consultant for Fundacion Santiago, doing research and developing narratives for community based heritage tourism efforts around Luzon. She is currently pursuing her Certificate in Professional Teaching at the University of the Philippines Open University.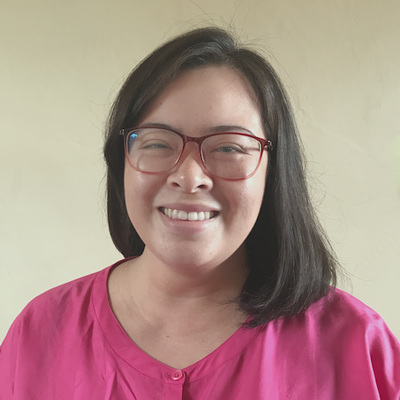 Lacey Ramos
Lacey graduated with a BS in Psychology from Miriam College, but has been working in education for almost 10 years. She started as a Reading Clinician, then became a Filipino teacher at Multiple Intelligence International School. She continued her journey by teaching in a public school under Teach for the Philippines. Before Habi, she was a Program Officer for Institutional Relations at Pathways to Higher Education. She is currently part of the TFP Ambassadorship Program and is pursuing her MA in Teaching in the Early Grades at UP Diliman.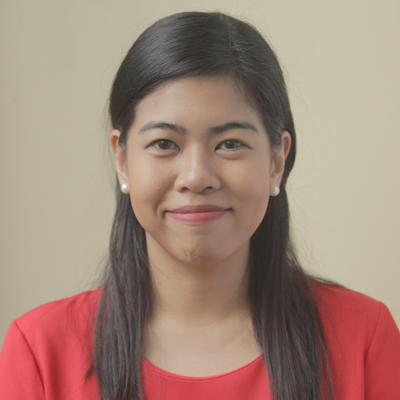 Nikki Vergara
Nikki has taught in both urban and rural settings, and in both a private and public school dedicated to serving the poorest Filipinos. She volunteered to teach and act as the guidance counselor in a rural private school in Bukidnon, and joined the pioneer cohort of Teach for the Philippines where she taught Grade 3 students for two years. She then worked at the Department of Education as the Executive Assistant to the Assistant Secretary for Curriculum and Instruction, coordinating the roll out of the Senior High School program. BS in Psychology, minor in Education, currently pursuing a Master's Degree in Counseling Psychology at Ateneo de Manila University.
---
Community of Workshop Facilitators
Our extended team of talented educators and workshop facilitators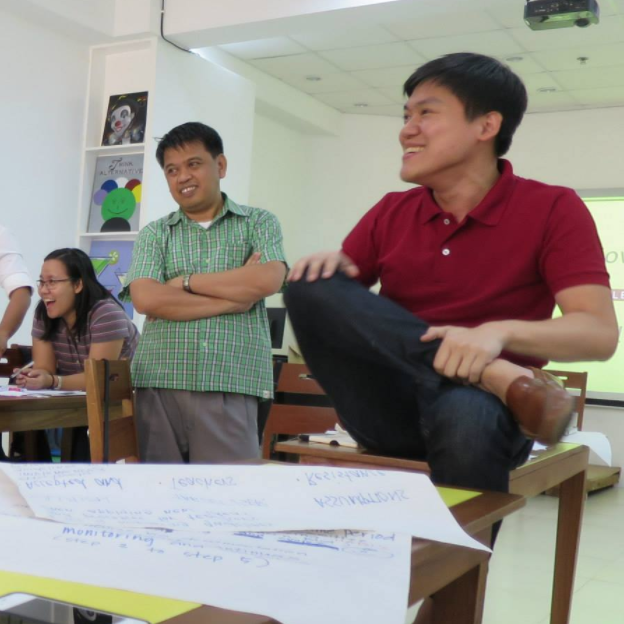 Karol Yee
Founding Director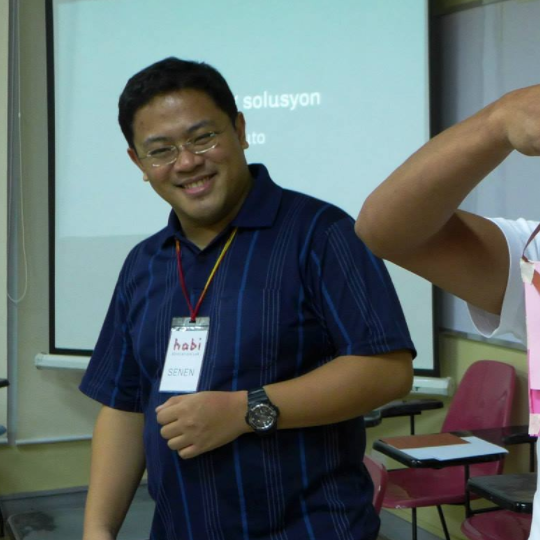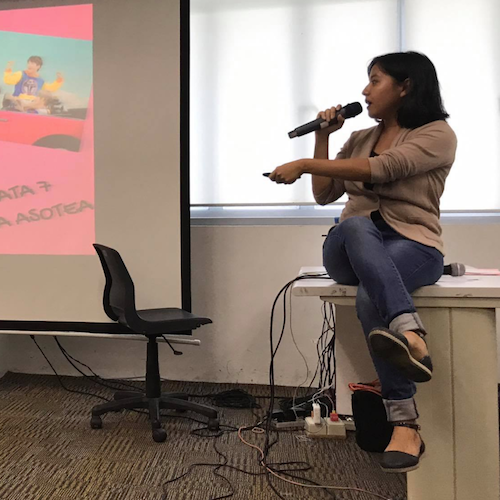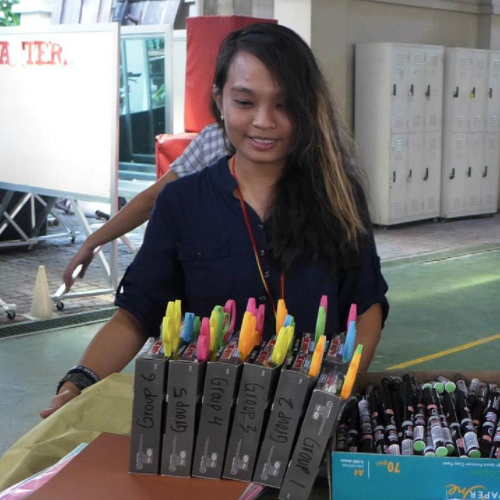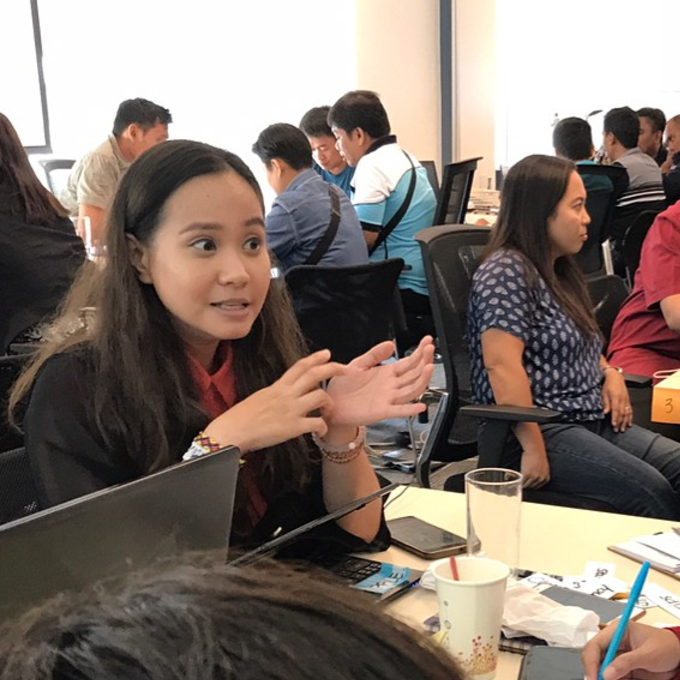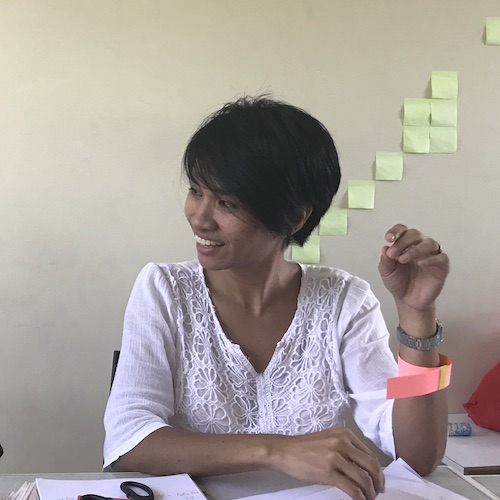 Partners
Philippine High School for the Arts
University of Nueva Caceres