How might we empower teachers to keep on learning?
Brief history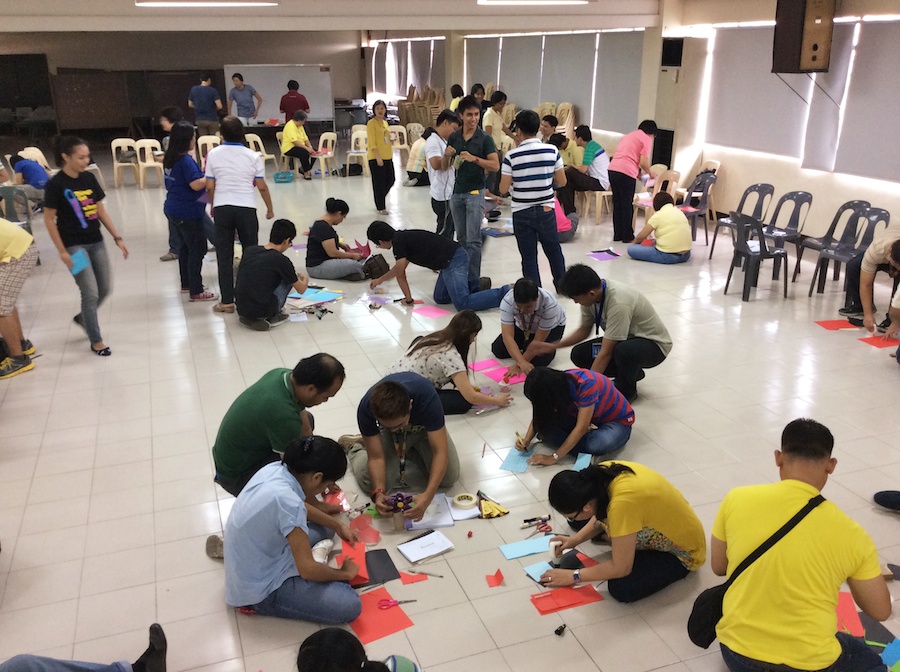 Habi Education Lab started out in November 2014 as an experiment in professional development for teachers that asked the question: how might we empower teachers to keep on learning? Through small design thinking workshops and collaborative prototyping of lessons with educators, we were able to develop a learning program that promotes critical thinking, optimism, deeper learning, reflection, and empathy. We practiced what we preached—we were rough, quick, and entrepreneurial in our work, and we constantly improved our curriculum and materials. But hidden underneath those piles of sticky notes, rough sketches, uncooked spaghetti, and boxes of crayons, we discovered something more interesting. Not only did we produce an engaging yet effective workshop, we also created a powerful way of co-designing learning experiences for schools, one that requires the teachers' active participation, leverages their unique contextual grassroots knowledge, and adapts to the diversity within and between schools.
To this day, we continue to use and refine our collaborative process with schools and organizations. We carefully study their culture in order to formulate recommendations and learning programs that are fit to their needs. The countless interactions we've had with teachers, students, and administrators have shaped the beliefs that persistently guide our work: that education can always get better, that change is a process, and that the users are also experts.
Mga Taga-Habi
Meet the team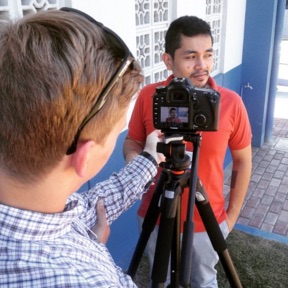 Gerson Abesamis
Gerson is an educator and designer, and leads our initiatives in design as the Executive Director. Currently a Consultant at the Commission on Higher Education and Professor of EdTech at UP Diliman. Previous experience: Computer Science Teacher at Philippine Science HS, UX Designer at Pearson/Financial Times, and Web Project Manager at Harvard. EdM in Technology, Innovation, and Education at Harvard University.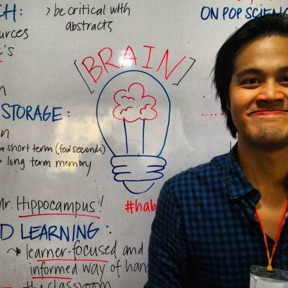 Clifton Esteban
Clifton, the Operations Director, manages our overall performance and business development, putting into action his passion for entrepreneurship in the education industry. He has collaborated with organizations such as Quality Education Design and Teach for the Philippines in designing learning and training programs. Previous experience: Sales at Megaworld Corporation. BS in Legal Management at the Ateneo de Manila University.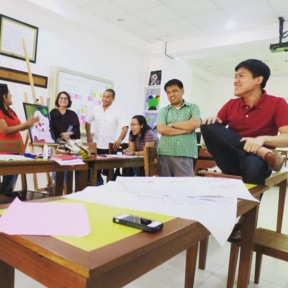 Karol Mark Yee
Karol Mark is Habi's Founding Director, and is our resident expert in education policy. Currently he's the Deputy Program Manager of the K to 12 Transition Program at the Commission on Higher Education. Previously with Senator Edgardo J. Angara, Chair of the Committee on Education, Arts and Culture in the Philippine Senate. EdM in International Education Policy at Harvard University as a Fulbright Scholar.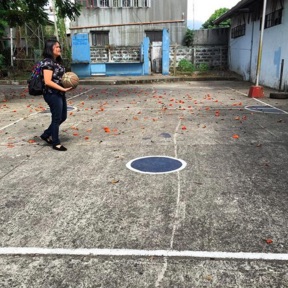 Kathlyn Caragay
Kathlyn is Habi's specialist in psychological measurement and statistics, and leads our monitoring and evaluation efforts as the Research Director. She works to create culture-appropriate measurement tools for Filipino students, teachers, staff, and school leaders, applying her extensive experience in test development and research. BS in Psychology, Master of Statistics, and current PhD student in Psychology at the University of the Philippines - Diliman.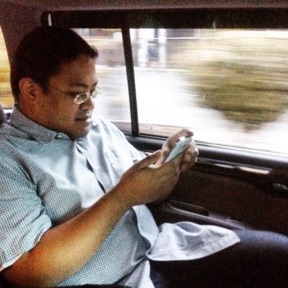 Senen Niño Pineda II
Senen is a Director at Habi. As an educator, researcher, and school administrator, he has worked with various schools including Holy Spirit Academy of Malolos, Immaculate Concepcion School, and Bulacan State University. He founded the Kilusan ng mga Naglilingkod sa Bulacan tungo sa pagKalinga ng Sambayanan (KINABUKASAN). BS Business Economics at the University of the Philippines - Diliman, finishing MA in Social Studies Education.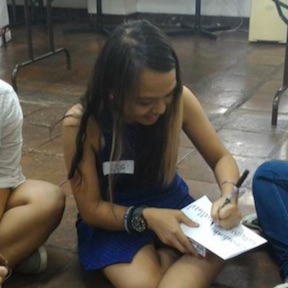 Eds Querubin
Eds is a Habi Community Member and Facilitator, leading workshops on Design Thinking and Educational Technology. She teaches elementary and high school Math at Raya School, and she's a Google Certified Innovator. She is interested in sharing her passion for using tech tools, the Filipino language, and DIY projects to fellow teachers. BS Special Education at the University of the Philippines - Diliman.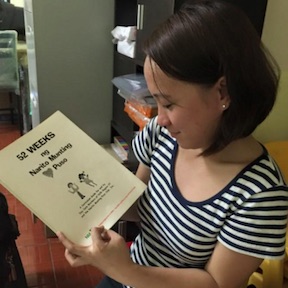 Dolly Adaptar
Dolly works with Habi as a Community Member and Researcher, collaborating on Kinderhabi projects and doing field research and school visits. She's a pre-school teacher, avid music fan, and a graduate student currently finishing her MA in Arts Education at the University of the Philippines - Diliman.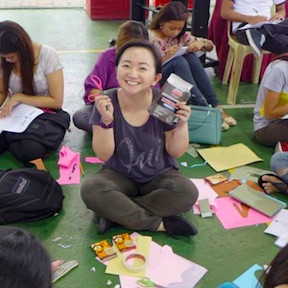 Ivy Yu
Ivy is a Habi Community Member and Researcher, focused on providing support to our Kinderhabi early childhood education research projects. She is pursuing her MSc in Child Development and Education at a Universiteit van Amsterdam.