Since coming back to the Philippines in 2015, I've worked hand in hand with different organizations addressing real issues in the Philippine educational landscape. Some organizations are more well-known than others, but they're all united to fight a wicked problem: education inequity.
Education inequity in the Philippines can be seen in the diploma mills, institutions granting large numbers of inadequate educational degrees to students all over Metro Manila. It's in the mentality of many Filipinos dreaming of working abroad for better livelihoods. It's in the blatant wealth disparities between social classes, where a decent education largely depends on how much money a person has. Thankfully, there are organizations like Edukasyon.ph, Food for Hungry Minds (FHM), and Habi Education Lab (Habi), who are doing their part in providing solutions to the larger problem of education inequity.
---
In 2015, I interned for Edukasyon.ph, a social enterprise that uses an online platform to connect students to educational opportunities. In this role, I saw how integrating technology as a tool to further opportunities for students was still at its embryonic stage in the country. When we visited schools to discuss the different opportunities Edukasyon.ph can offer to its students, we ran into issues regarding reliable internet connection or a lack of computers for students to use. Thankfully, the Philippines has seen an upswing in internet users in recent years. Between 2008 and 2013 alone, internet penetration increased by over 800%. Three years later, Filipinos spent the most time online and in social media than anyone else in the world. More and more Filipinos are getting connected everyday, which allows for more creative solutions to educational issues.
Now is as good a time as any for educational institutions to acknowledge the power of technology and the growing digital literacy of Filipinos as a means to democratize learning.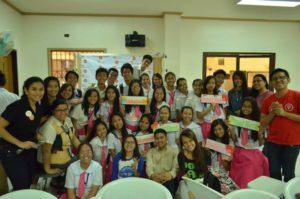 Another organization trying to democratize education, but on a smaller scale, is Food for Hungry Minds (FHM). Its mission is to help students who may not have access to the resources required to succeed in school. Thus, FHM provides its students free meals, uniforms, transportation, and financial assistance. Currently, they have two schools: one in Metro Manila and another in Bulacan.
When I volunteered for FHM in 2015 and 2016, I saw the effects of education inequity up close. At school, the students freely handed out smiles and hugs to each other and their teachers. Learning seemed fun and uncontrived. However, home visits reflected another reality. The first home I visited belonged to the family of a fourth grade girl, who earlier in the day, was singing songs of Aegis and Sharon Cuneta, her mother's favorites, while she finger painted a white T-shirt. Once we visited her home, however, she assumed a more reserved affect. The contrast in her attitude characterized the different lives the students of FHM carried on a daily basis: one life allowed them to be carefree and enjoy learning, while the other forced them to mature quickly and silently tackle their realities. Her mother, who was a pedicab driver, spoke of how FHM has helped them, but most importantly, how the school had given her daughter hope and a place to thrive. Throughout the visits, the theme of hope remained constant.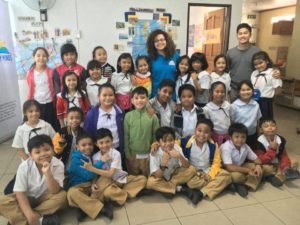 These families saw education as something to lift their children up from poverty. But before that can happen, students needed to be equipped with the right resources necessary for them to succeed. If their basic needs aren't met, learning becomes a liability for these students and their families.
Currently, I'm learning another way to engage with educational gaps in the Philippines through Habi Education Lab. Habi uses design thinking and research to arrive at solutions to various problems in the Philippine education sector. Its designers work in different capacities and diverse contexts providing solutions catered specifically for its clients. Typically, Habi works with teachers to empower them in different ways that fosters initiative, creativity, and collaboration amongst each other. Empowered teachers mean empowered students, who then empower the whole community. In this way, whole communities are equipped with tools to confront education inequity head on.
As a newbie educator in this country, I'm still learning a lot. I've come to understand that there isn't one way to combat problems in the education sector here. There are moments where it can be very debilitating—almost like climbing a mountain for the first time. But working in spaces like Edukasyon.ph, FHM, and Habi have showed me that there are many ways to climb a mountain and the best part is that you don't have to do it alone.