Promise, no death by Powerpoint!
We hold workshops (not seminars and lectures) that are designed to be as active as possible: modelling project-based learning methods, focusing on Design Thinking as the key framework, and mixing it with relevant topics for teachers and organizations. Contact us so we can start working together!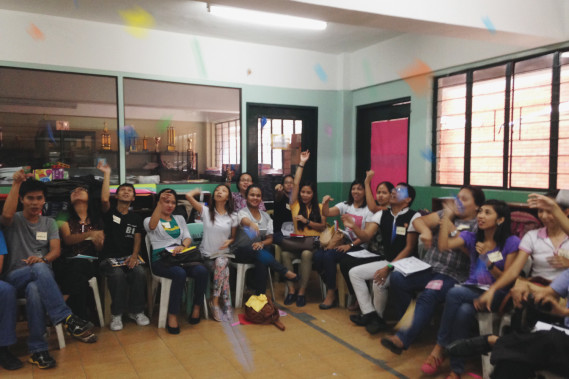 design thinking project-based learning collaboration
An introduction to the key mindsets of Design Thinking, where educators learn how to harness creativity, empathy, and prototyping to design student-centered lessons (how to use DT tools for student projects and classroom activities?) and improve collaboration among fellow teachers (how to improve teacher culture through DT?)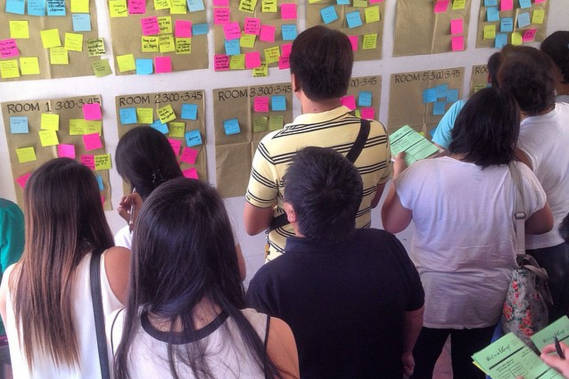 peer learning collaboration plc's
Let the teachers and staff take the lead in learning! A democratic "teacher training workshop" where all participants create the day's schedule and topics, assuming the roles of both teacher and learner. We'll wrap up with a discussion of professional learning communities and how to adopt it in your school's context.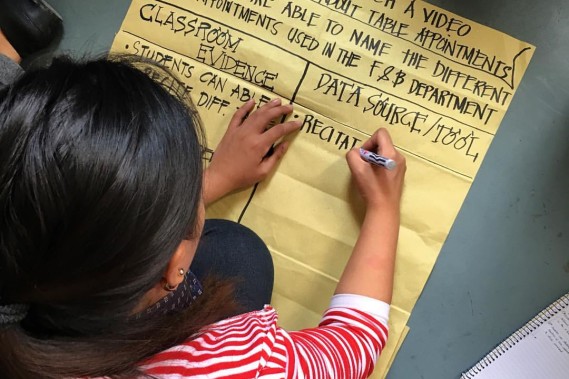 Data-Driven Design: Assessment
design thinking assessment quanti-quali data
How can we use Design Thinking for creating assessments? This in-depth (we'll need 3-5 days for this) workshop starts with a hands on introduction to human-centered design, continues to fundamental concepts of qualitative and quantitative data gathering and analysis, and finishes with how all these ideas factor into designing creative and authentic assessment tools.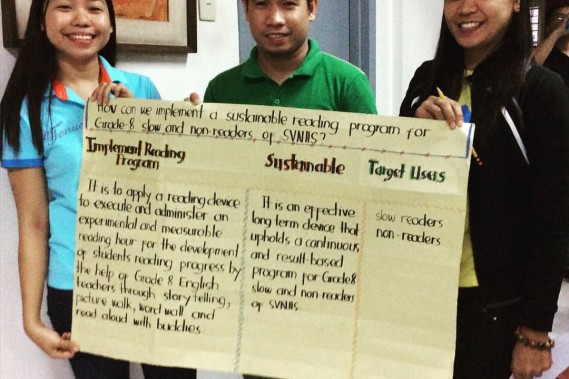 Data-Driven Design: Action Research
design thinking research methodology quanti-quali data
Action Research is an essential piece of the teaching profession, and this workshop provides participants a different, non-academic, and collaborative take on research. Topics covered include formulating research questions, picking methods, prototyping solutions, gathering data for key indicators, and presenting the research.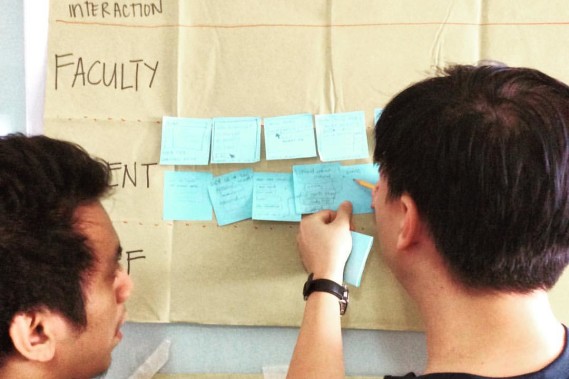 Data-Driven Design: School Services
design thinking service design user research
It's time for schools to think of institutions as services. This strategic planning workshop is for school leaders and administrators who are looking for ways to improve school processes: student registration, parent engagement, public communication, student activities, teacher development and promotion, and many more.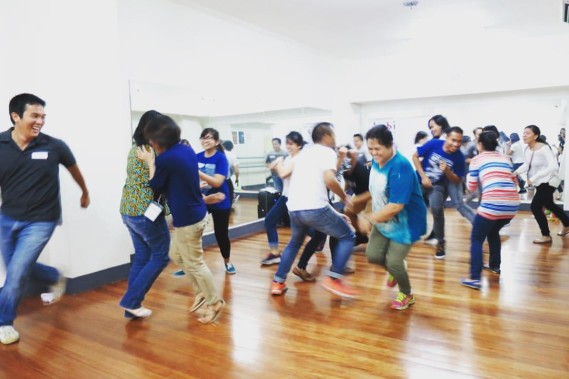 gamification creative teaching motivation art education
Part-team building, part-preschool! Teachers will get a chance to tap into their inner child through games, performance, and art, and afterwards jump into discussions focusing on these questions: What makes teachers creative? How can we bring out the creativity of both teachers and learners? How does creativity impact student performance and well-being?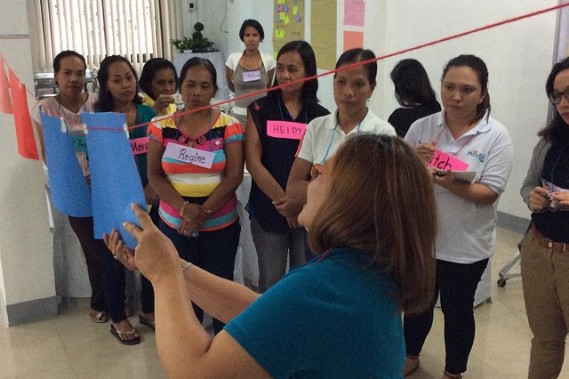 early childhood education developmental psychology creative teaching
Our official arm for early childhood education where we work/play/experiment/design with pre-school teachers and day care workers on a wide range of projects: child development, developmentally appropriate practices, classroom management, and teaching strategies.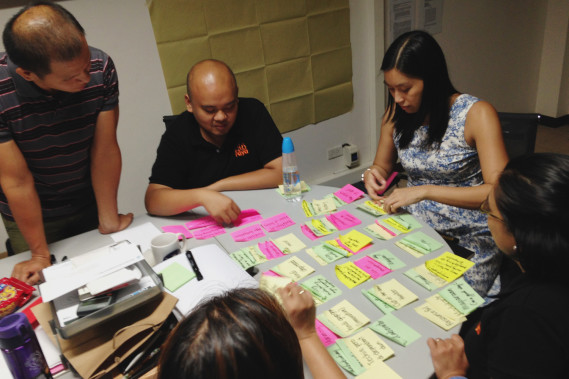 Custom Program
Based on our insights from meetings and observations, we can collaborate with the school teachers and leaders to develop a professional development plan specific to your needs and context. It's a grassroots led, bottom-up approach to learning and change.
Feedback from previous participants: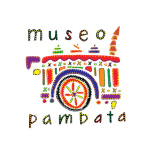 Nina Yuson
CEO/President / Museo Pambata
I loved the interactivity, even time limit - I like pressure and fun!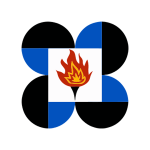 Mercy Sanchez
Filipino Teacher / Philippine Science High School
Buo - bumusog sa isip, humaplos sa puso, at nagbigay ng bigat sa pagpapahalaga sa edukasyon.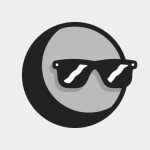 Vangie Bagura
Social Studies Teacher / Pasong Tamo Elementary School
I have a deeper understanding about the value of empathy for our pupils. I should make it a point that all new ideas and strategies in my class should suit the needs of my students.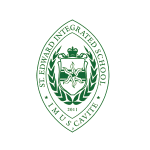 Jenny Mechure
Grade 1 Teacher / St. Edward Integrated School
The valuable lesson I got from the workshop? Don't be afraid to experiment or design a curriculum. We should challenge ourselves in whatever we do in our profession.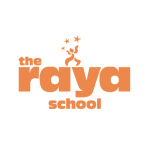 Marge Cruz-Amante
English Teacher / Raya School
It has transformed my thinking about failure; we should turn failure into opportunities to learn and improve.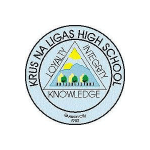 Marsha Gatchalian
English Teacher / Krus na Ligas HS
I have learned that as an individual teacher, I can make a difference to the lives of my students despite the current problems that we face. We are all designers!
Open Labs
Experiments on professional learning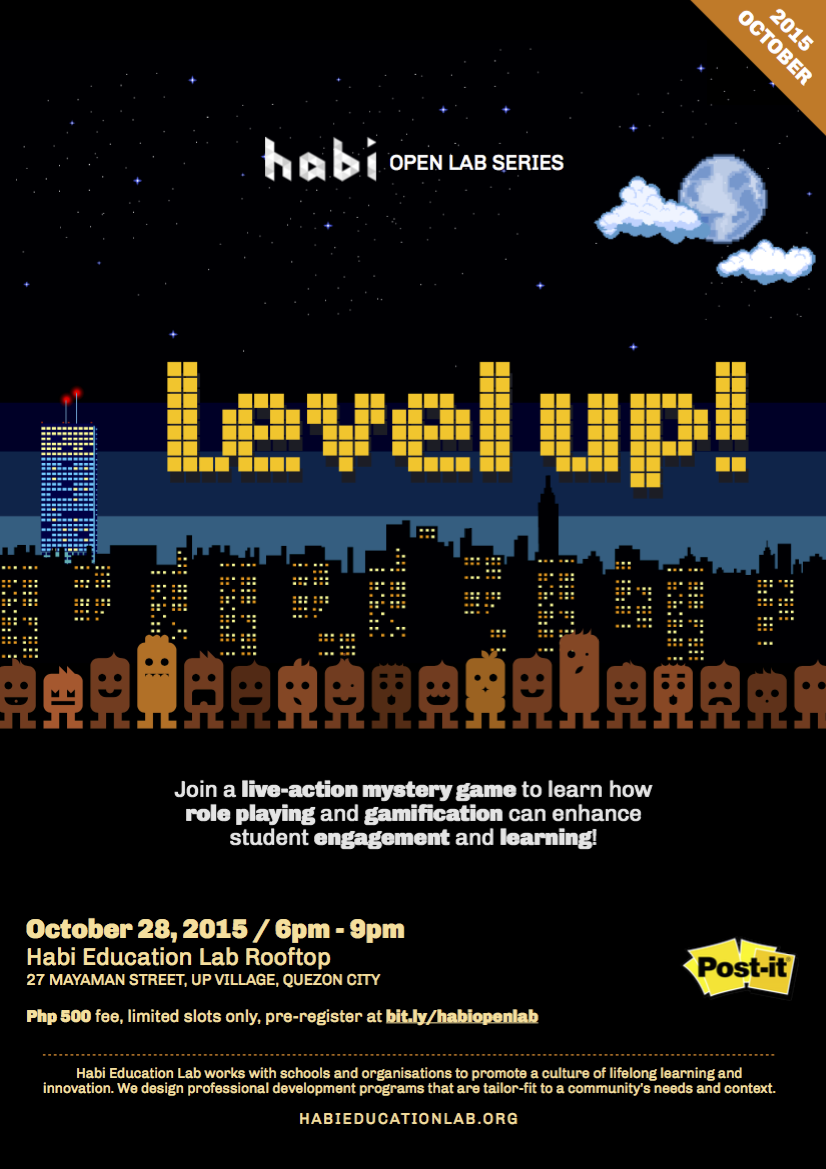 Level Up
Gamification is such a big buzzword now among educators, but what does it really mean to "gamify" education? Together with game designers, we deconstructed how games are made, what motivates players, and how those pieces can be incorporated into curriculum and lesson design--through a large role-playing game workshop, of course!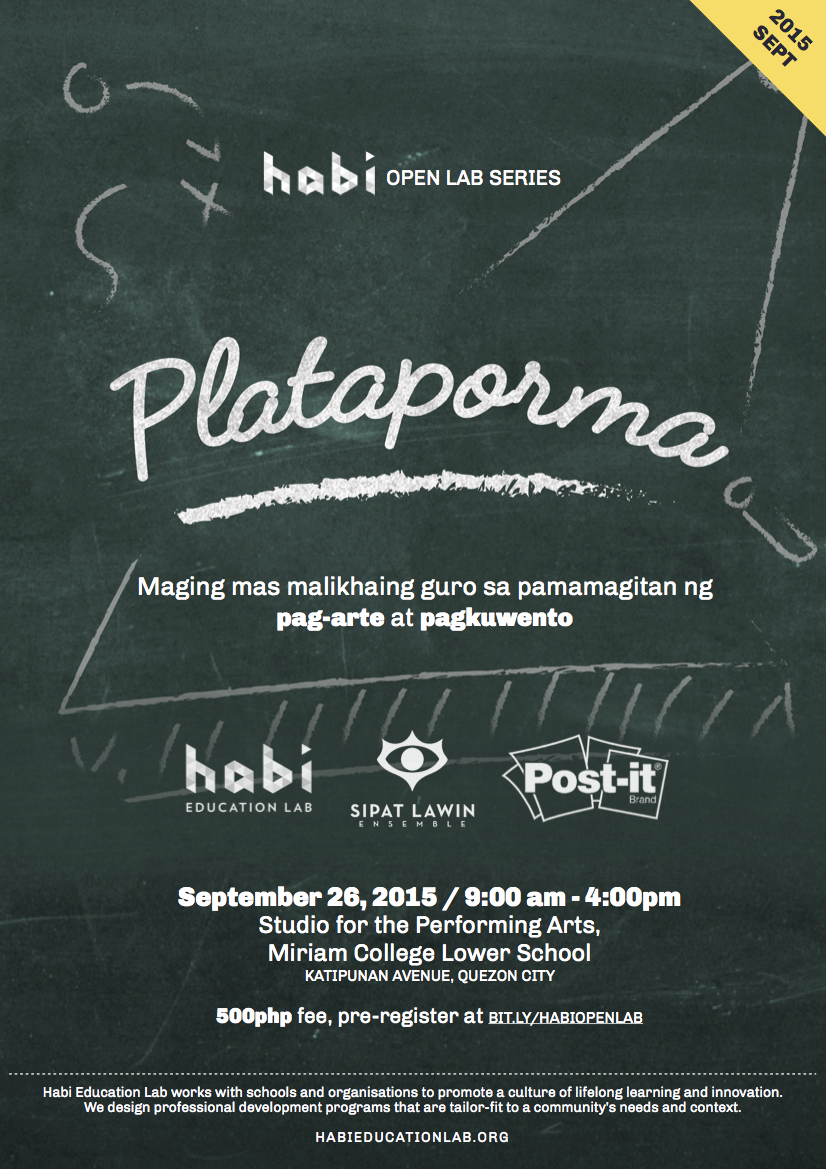 How does teaching intersect with theater, dance, movement, voice? Plataporma unpacked performance fundamentals that educators can use to become more effective and compassionate: safe spaces, vulnerability, action, storytelling, narratives, and empathy. The workshop was led by Sipat Lawin Ensemble, a contemporary theater and performance group that works to develop a community of artists and audiences by devising new and relevant work.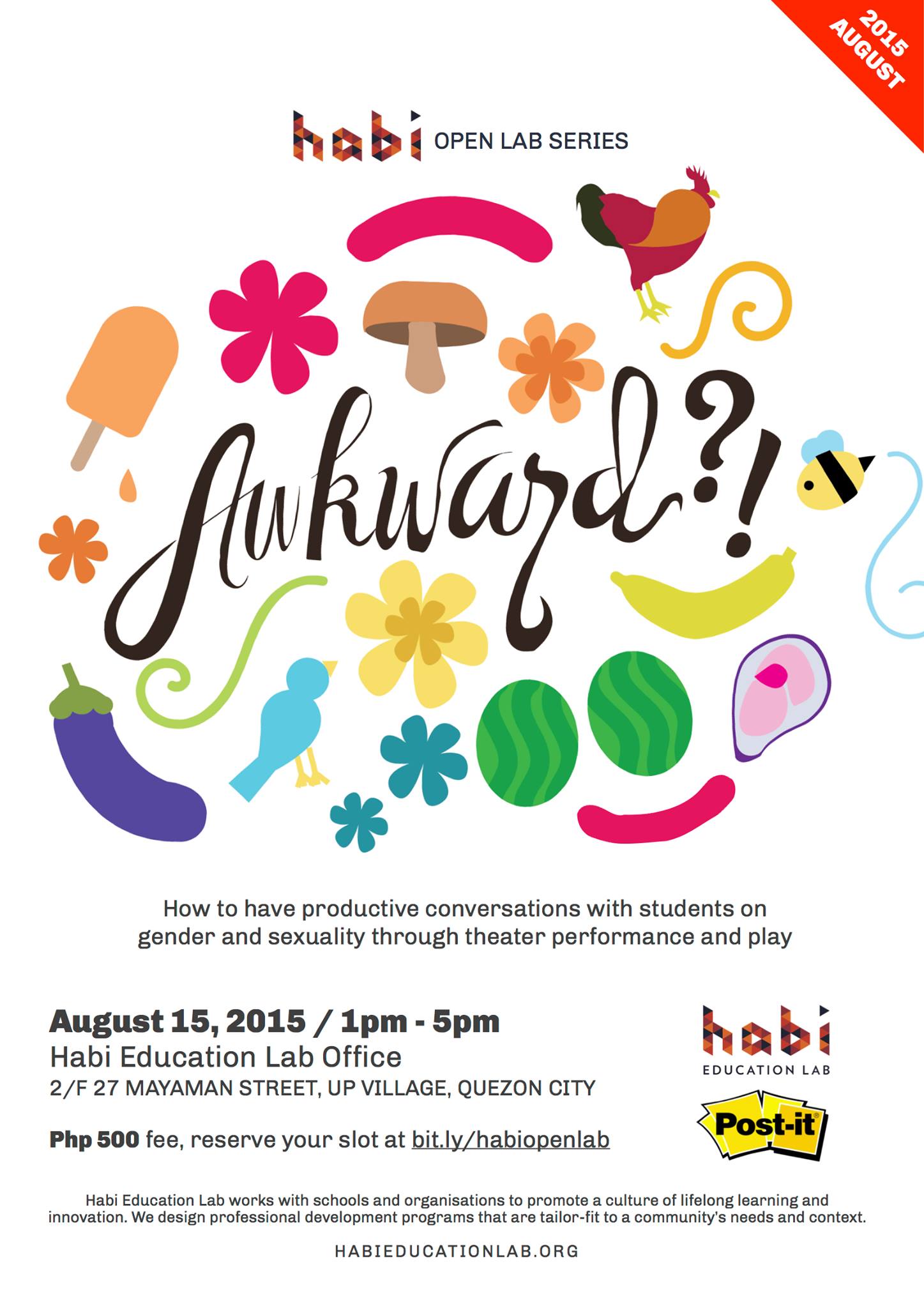 Awkward
With our collaborators from UNICEF's Theater for Development program, we addressed issues about sex, gender, sexuality, and sexual health through performance and theater games. Devices such as empathy, role-playing, and humor are powerful tools to bring these conversations to our learners.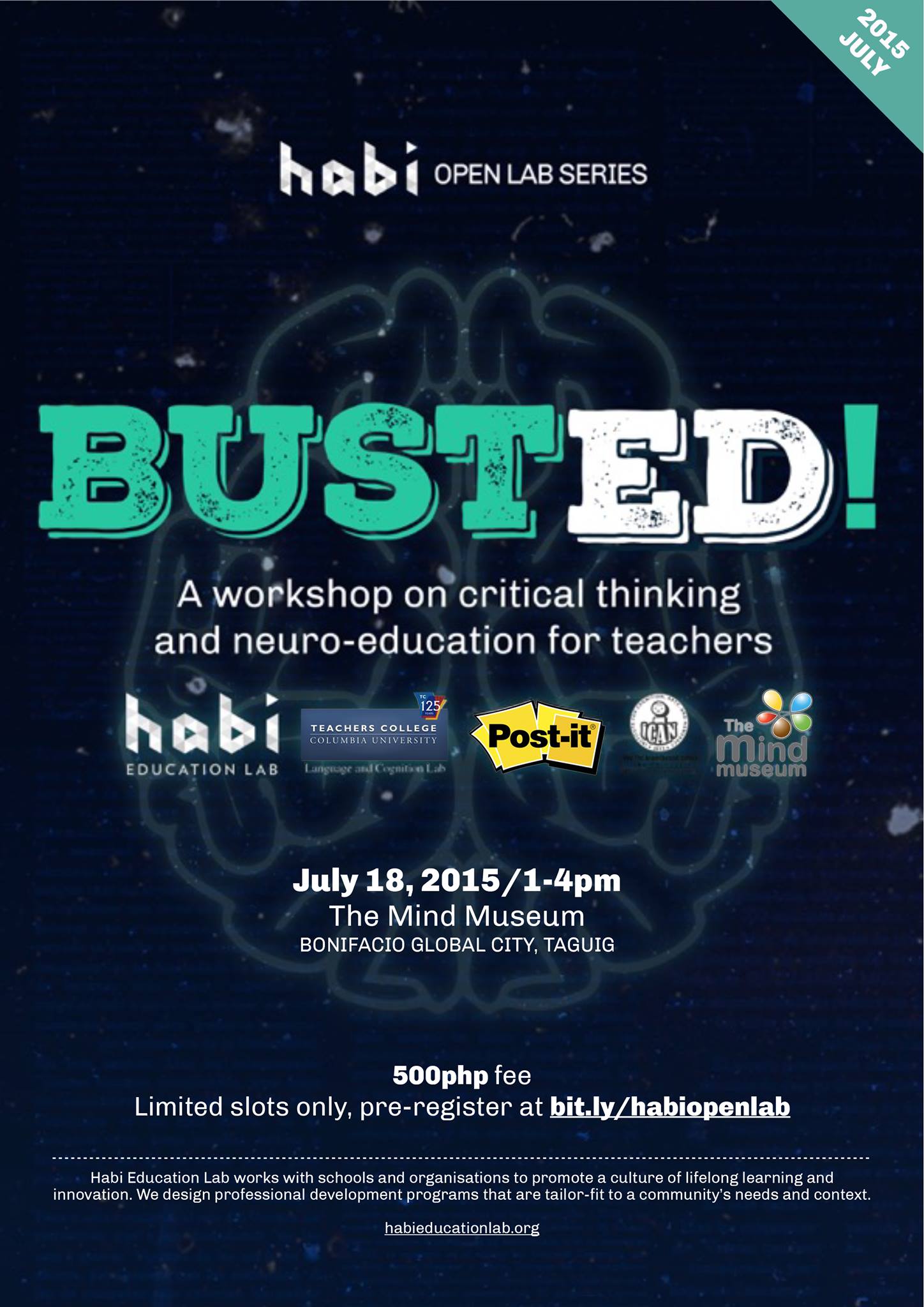 Playing the role of TV show researchers, participants worked in teams to look for evidence to support or debunk popular education myths. Llenell Paz of Columbia Teachers College was our guest neuroscientist, sharing her knowledge about how our brain works, and how it affects our learning and behavior.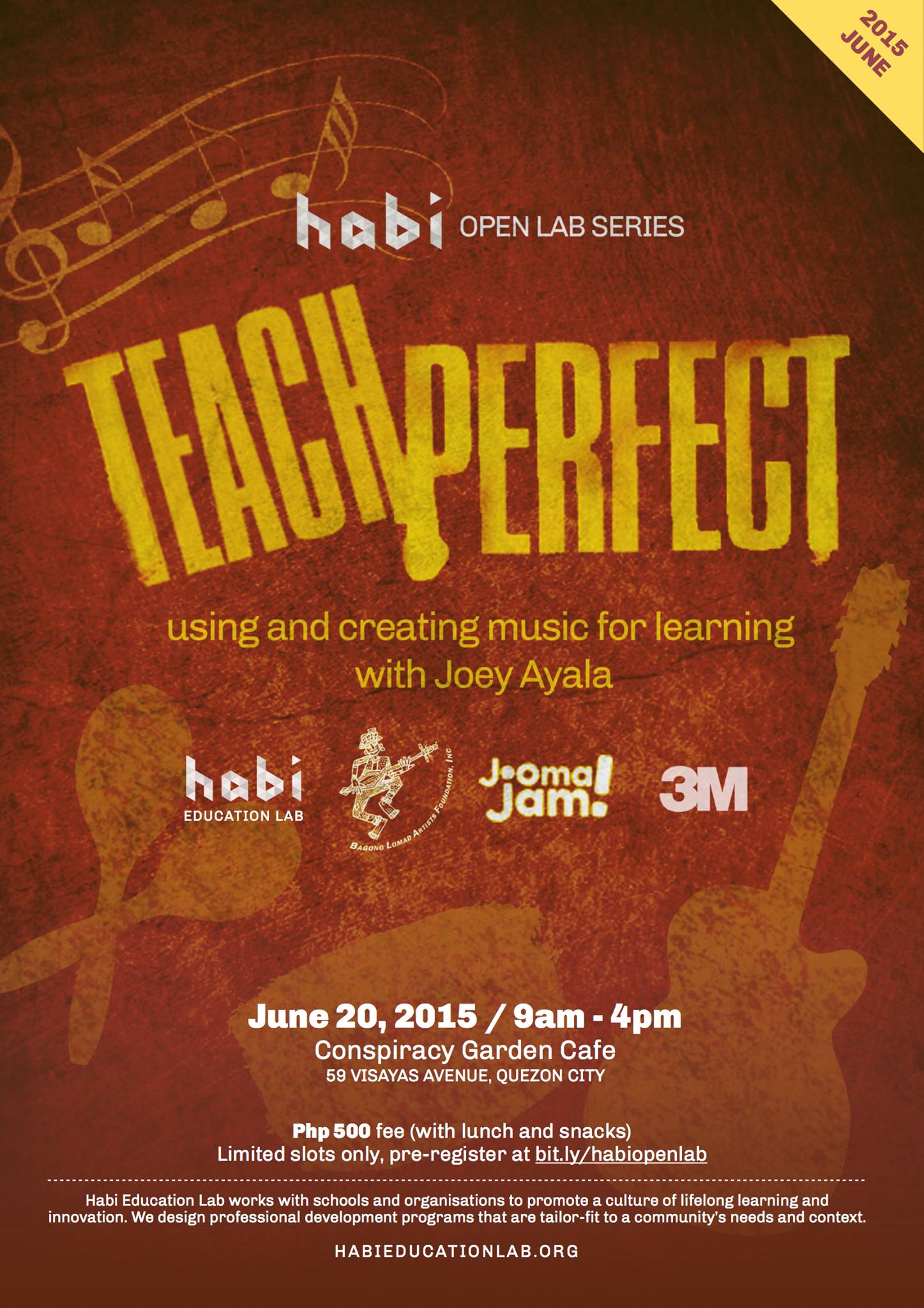 Teach Perfect
We teamed up with Joey Ayala and Bagong Lumad Artists Foundation to deliver a music-driven experience for teachers. The morning was spent talking about best practices in using music for deeper learning, while the afternoon was dedicated to Tito Joey giving a basic songwriting workshop for teaching. We ended the afternoon with jam sessions and a wonderful performance by Tito Joey himself.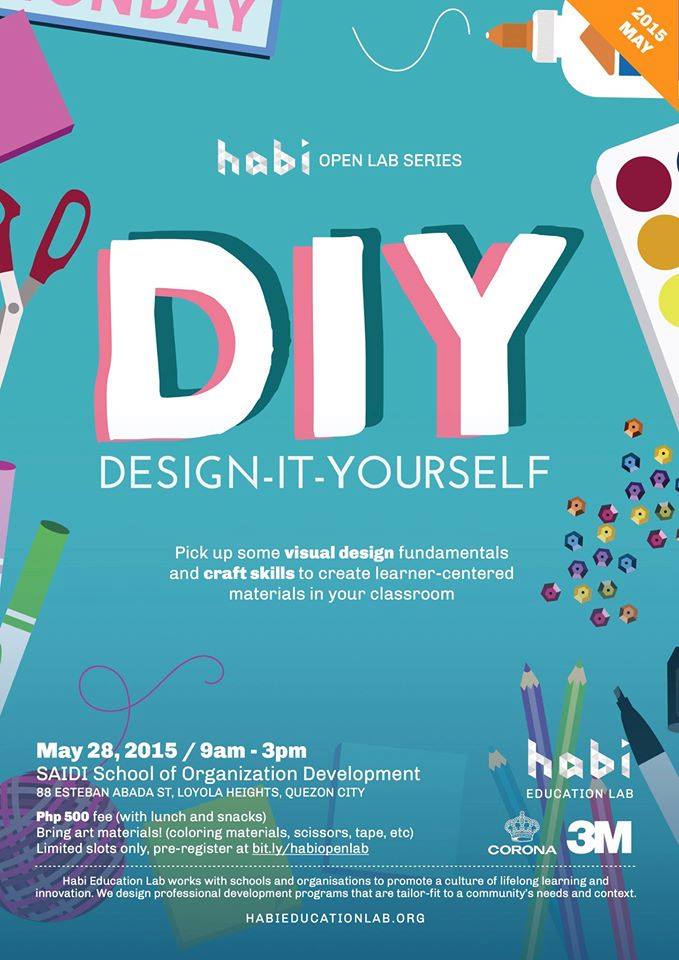 We applied Design Thinking to creating learner-centered materials. After undergoing the rush DT workshop, the participants learned various techniques in visual design and crafts (decoupage, kirigami, typography, watercolor, character illustration, upcycling, graphic design, among others) from a group of guest artists and organizations.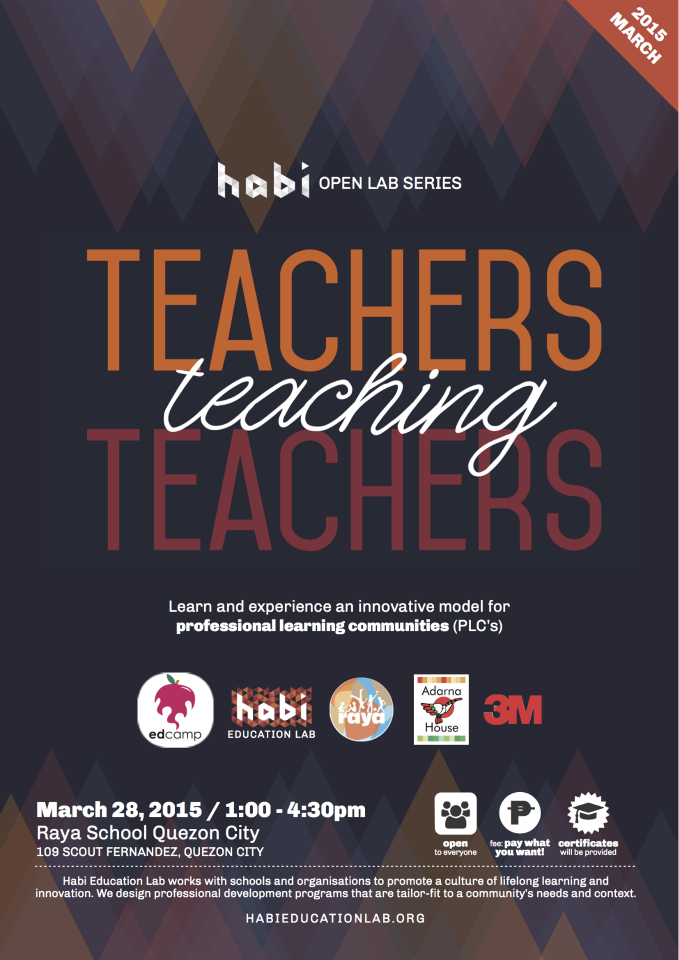 An experimental unconference (borrowed from the EdCamp format) where there were no pre-set topics, schedules, and speakers. It highlighted self-organized learning among teachers, a key element to successful and sustainable PLC's (professional learning communities).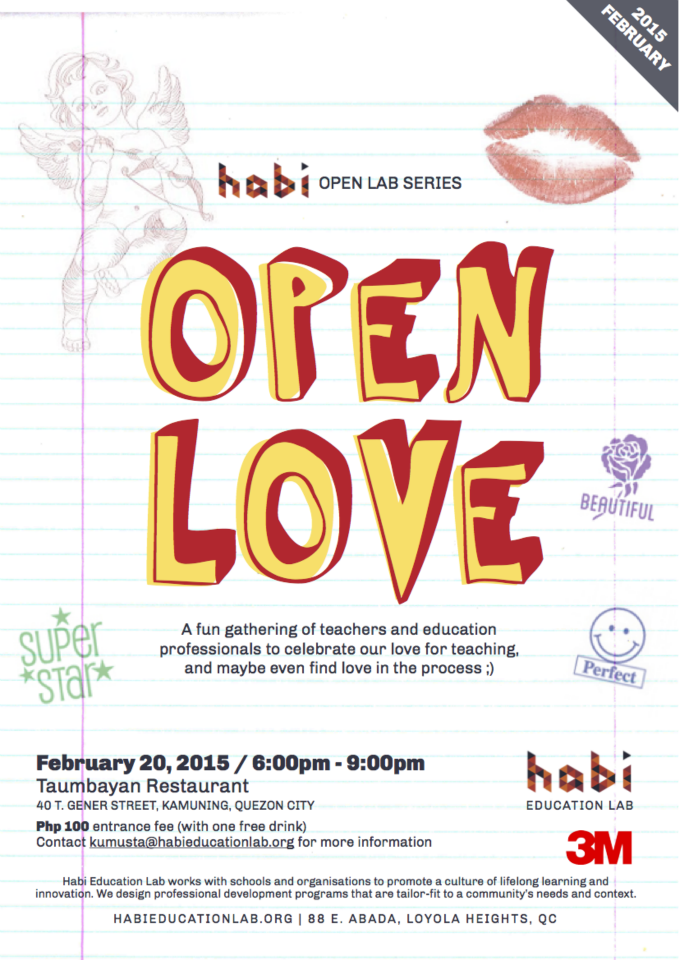 Open Love
Because February is Valentine's month (and hell-month for a lot of teachers), we organized a fun informal gathering of teachers and education startups filled with love-themed activities: blind book dates, a Tinder-garten wall for matching, and teacher-themed cheesy pickup line contests.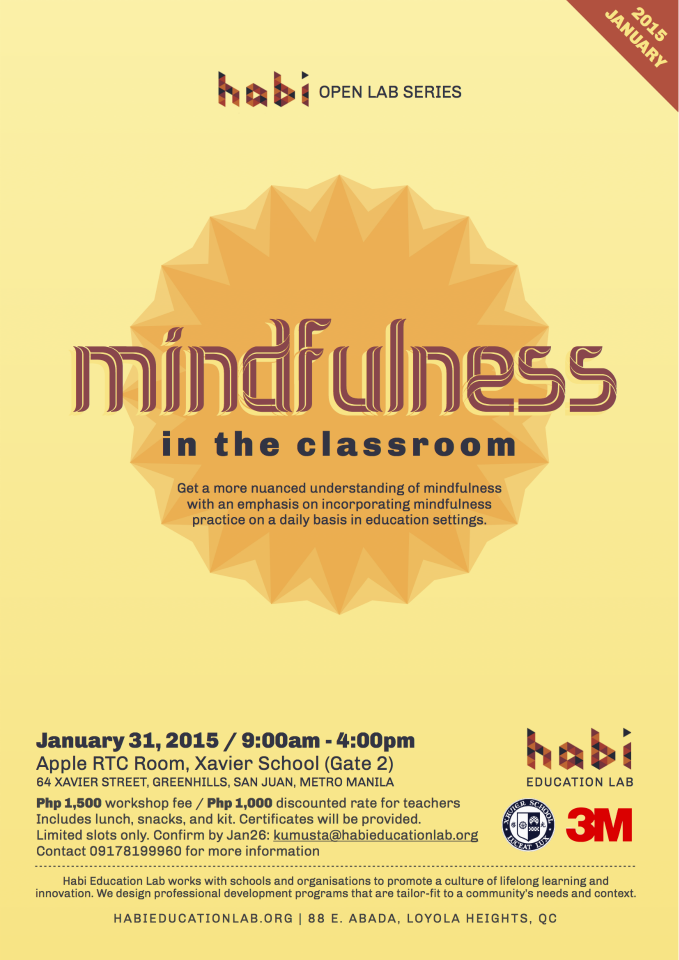 Mindfulness in the Classroom
Guest teacher Kay Añonuevo gave an experiential introduction to mindfulness and meditation and shared its benefits on classroom management and learners' focus. We finished by brainstorming ways of how this can be adopted in various school contexts.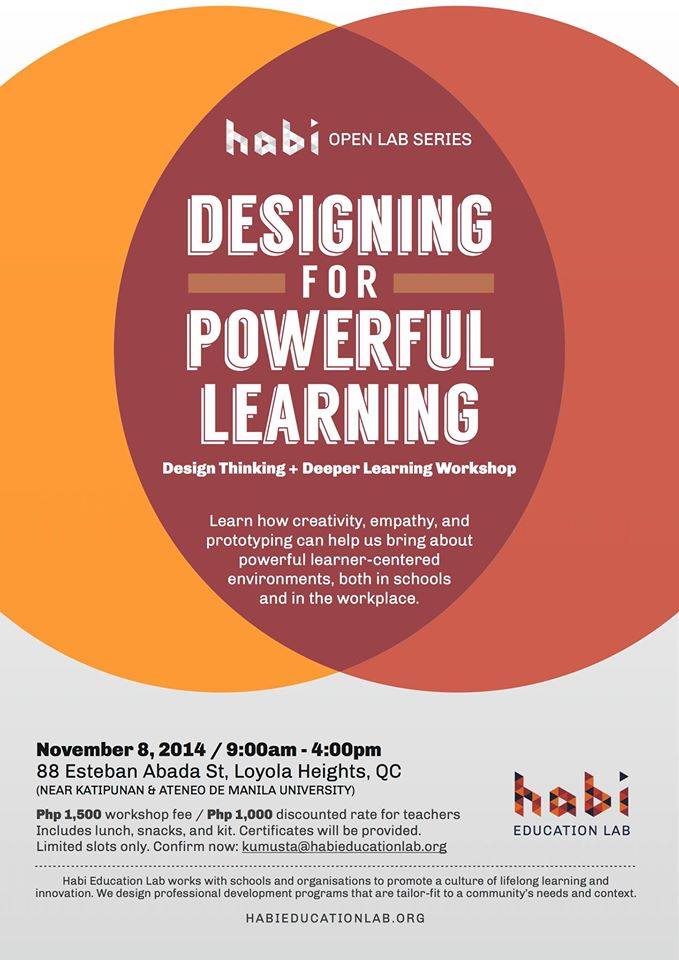 In our first Open Lab session, we applied design thinking on thinking up of ways of incorporating deeper learning concepts (21st century skills, making learning more meaningful, teaching for understanding) in the classroom and in the workplace